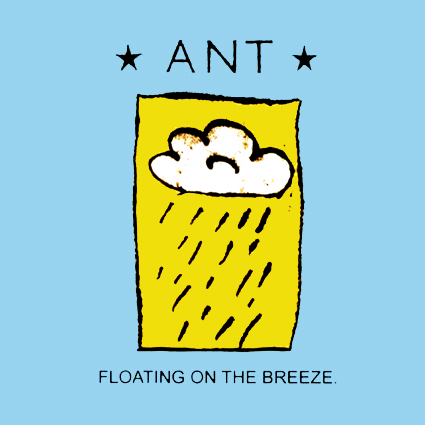 Floating On The Breeze
Released on 17/02/2003
Homesleep Records (IT)
5 song CD mini album
(HOME 673514-2)
​
01. The Silence Has Broken
02. Floating On The Breeze
03. Cry Your Little Eyes Out
04. There Are Grey Clouds In This Sky Too
05. White Swans On The Water
06. Blame It On The Language
​
Performed, recorded and mixed by ANT at home in Malmö Sweden on a Roland VS-840 digital 8 track and mixed to DAT.
Featuring: ANT on vocals, nylon acoustic guitar, ukulele, Zoom drum machine, Yamaha electric keyboard, violin, congo drums, melodica, harmonica, Hefner drum kit and wooden xylophone.
​
Charmed mini album of ringing acoustic pop, think "Stretch out and wait" Smiths coated with Sarah Records ennui -UNCUT.
Pretty damn fine - CARELESS TALK COSTS LIVES.
Plaintive bedsit harmonies - TELETEXT.
Daydream pop doesn't get any tastier - LOSINGTODAY.
Pleasing bedroom-rock from Hefner drummer – NME.
Utterly charming - DO SOMETHING PRETTY.
Six perfectly formed nuggets of trembling pop, minutiae shyly, loveable, heart tugging symphonies, on the budget of a string less shoe - LOSING TODAY. Give it a blast – IS THIS MUSIC?
Floating on the breeze sounds like the most inviting pastime in the universe - LOGO.